A discussion with Tamara Karapetian, linguist and cross-cultural communication expert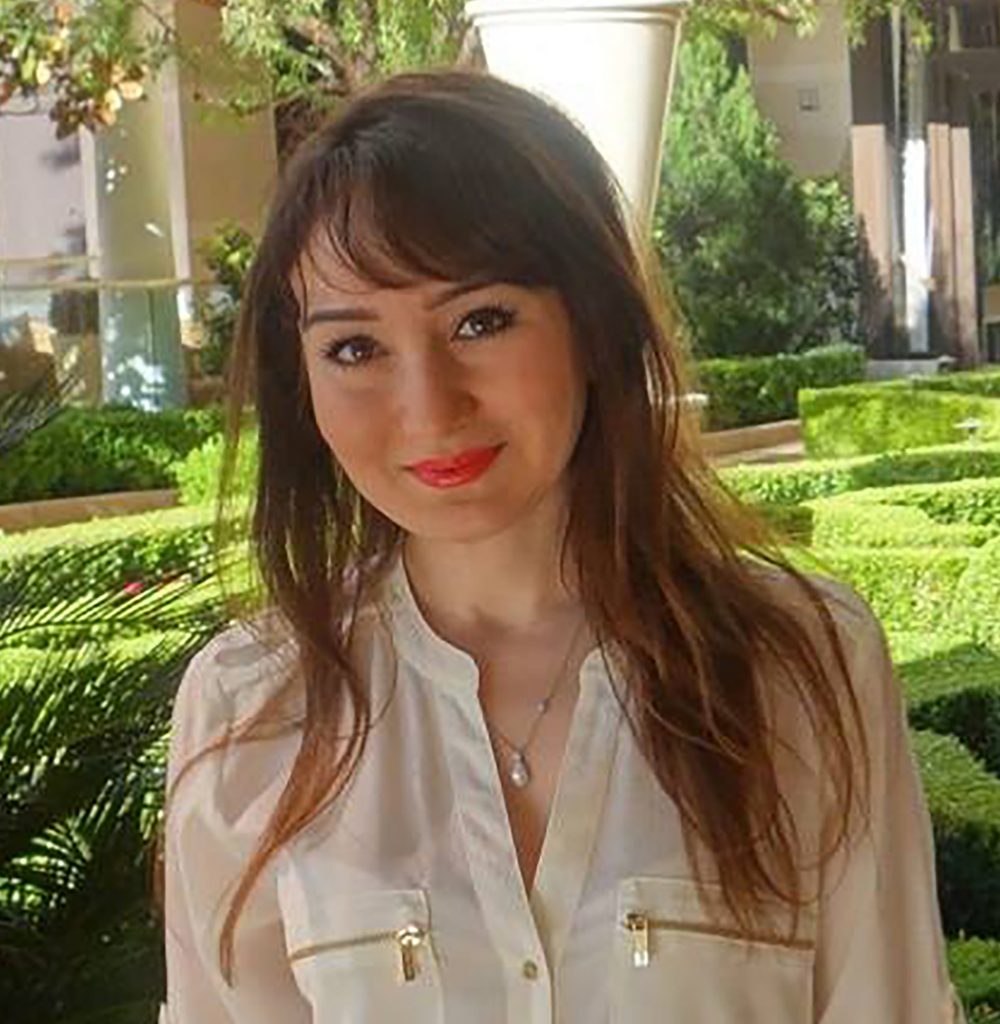 Tamara Karapetian is a passionate translator and interpreter with more than 14 years of experience working in English, Russian and Armenian. She has built a strong expertise in medical and legal translation. In her career, she has translated over 1,200 documents cumulating more than 1,5 million words.
She shares with us here her inspiring story and her journey as a linguist and cross-cultural communication expert.
Tell us a bit about yourself.
I grew up in Moscow, Russia in a bilingual family. Russian and Armenian were a part of my home and my entire environment from the beginning. I went to Russian school until I was 17, but Armenian was always present at home. My mother was the one who taught me how to read and write in Armenian, however, I never realized what a great gift she had given me until much later in life.
What inspired you to become a translator?
My father is a musician, so he plays the guitar and listens to music for hours and hours every day. As a little girl, I was absolutely in love with the music he played, but as I grew older, I was also desperate to understand the meaning of the lyrics of his favorite songs, most of which were in English. Besides, the English language itself sounded so incredibly beautiful to me, that I knew I wanted to be able to understand and speak it like a native. I started taking language classes, and my journey of becoming a translator began shortly afterward when I entered university in 2002 to study Linguistics and Cross-Cultural Communication.
My favorite citation about translation
"Translation is not a matter of words only: it is a matter of making intelligible a whole culture."

Anthony Burgess
Anthony Burgess was an English writer and composer, who displayed his gift for languages with A Clockwork Orange, a dystopian novel adapted for film in 1971. The book features characters speaking an unusual language called Nadsat and it's one of my recommended books for language-lovers.
How many years of experience do you have as a language expert?
I have been working as a translator/interpreter since 2007. Working as an interpreter in healthcare settings allows me to expand my medical vocabulary as I spend long hours facilitating communication between providers and patients on a regular basis. While on assignments in hospitals and doctors' offices, I get to learn a lot about different medical specialties as well as treatments and procedures associated with them, which I find very helpful in my job as a translator, too. Although my main specialization is medical translation, I am also experienced in insurance, legal and personal document translation.
What is the biggest misconception people have about being a translator?
"Anyone who speaks two languages can be a translator."
Just because a person speaks two languages does not mean they can call themselves a translator, even if they are bilingual. Translation requires a wide range of skills, some of which can be acquired through training, while others are the result of experience. For example, translation methods and techniques can vary depending on the type of translation: a medical translation is not tackled in the same way as a literary translation.
What do you like most about being a translator?
There is always a challenge. As a translator, you can be translating a birth certificate one day and medical records the next. Although you can choose an area you want to specialize in and do most of your work in that area, every time you do a new translation you learn something new from reading and researching that topic. Even if it is a few new words or terms, I still find it extremely satisfying. I have always spent a lot of my free time learning new vocabulary and trying to improve my written language skills, but now I actually get paid for it.
My advice to a novice freelance translator
Always work on improving both your oral and written language skills. Figure out what subject matter you want to specialize in and keep up to date about your specialization. Try to learn how to use translation industry-specific computer programs and applications as those will increase your chances of getting employed. Never be lazy to do lots of research if you want to ensure your clients' quality expectations are met.
---
Tamara Karapetian is a freelance translator on Seekncheck. She is specialized in medical, legal, and insurance translation and interpretation work. Contact her through her Checker profile.