A conversation with María Scheibengraf, English-to-Spanish translator, content writer, and author of The SEO Translation Bible.
María was born and raised in Argentina and is now residing in the UK since 2014. She specializes in the SaaS industry, specifically in the translation of marketing collateral and SEO-optimized content. Since 2016, she has been running Crisol Translation Services with her three best friends from Uni, in an innovative business model that is a hybrid between a freelancer and a translation agency.
What inspired you to become a translator?
I developed a passion for the English language at a very young age as a result of trying to read the Harry Potter books in Argentina before the official translations were released. I would sit with a dictionary for hours on end trying to slowly but surely make my way through the English books, and I soon realised that I wanted to spend my adult life working with text and languages.
What's your favorite language citation?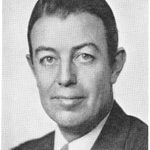 "Language shapes the way we think and determines what we can think about."

Benjamin Whorf
Who do you look up to as a role model?
Within the industry, I look up to several colleagues, one of them being Martina Russo from Moving Words Translations and another one being Sarah Presch, who currently works at Chillistore. I admire them both for their strong ethical values, which align very much with my own.
What do you think is the biggest misconception people have about being a translator?
That it's a solitary, life-sucking job in a saturated market. Translation, for me, has been the enabler of a lifestyle where my family and friends come first, where I can prioritise my mental health and my personal needs, and where I can shine in my field of expertise.
What are the toughest challenges you've experienced as a translator?
The main one was graduating from University with no training in how to run a business and no awareness of the fact that being a freelance translator is also being a (one-person) business. If I'd been trained in personal branding and business administration from the get-go, I would have saved myself a lot of effort and time- and resource-consuming experimentation.
What lessons have you learned through the crisis induced by the COVID-19 pandemic?
I learned that the grounds I'd been laying for my business (networking, content marketing, technological skills) are what can make or break a business. Because those foundations were in place, we were able to not just survive but also thrive during the pandemic, as we didn't need to adapt our processes or business strategies to the new reality. This gave us a competitive advantage.
What do you love most about being a translator?
I love being my own boss, having the power to lead by example in an industry where exploitation is commonplace, and being able to perfect the craft of expressing myself through language every single day.
What would be your advice to someone who wants to become a translator?
To get training in marketing and business management in parallel to translation training. Unless they are after a full-time job, they'll need those skills to get clients and promote their services. I'd also advise them to become active on LinkedIn!
A final word?
I would like to invite all readers to check out my book, The SEO Translation Bible and follow Crisol on Instagram @crisoltranslations